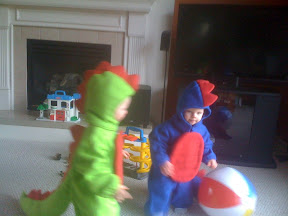 Today the boys got to try out their Halloween costumes for grandma and grandpa. Tomorrow we are taking them to boo at the zoo. I can't wait! I'm so excited to finally take them.
We just finished watching Young Frankenstein which actually holds their attention. Great movie.
The boys had fun at parents' house today while Joy and I went out shopping.
- Posted using BlogPress from my iPhone